Sandy Anderson, Service Manager – Waste Operations for Fife Council, took delivery of the CMS SupaTrak Connected Camera system in December 2019. As soon as he implemented this technology in the local authority's RCV fleet, it started delivering substantial benefits straight away, with the recently-released 4 Camera 'Live' DVR adding considerable functionality.
CMS SupaTrak's all-round camera system stars live cameras that cover forward, nearside, offside and rear vision. It also provides driver-facing cameras for display inside the cab which can be remotely monitored live, via the SupaTrak system. The 4 Camera Live DVR function offers an instant live stream of all of the cameras installed onto a truck within one window at the same time.
Commenting on the system Sandy said: "My new fleet has been installed with the new CMS SupaTrak camera system fitted. In the past, viewing CCTV from refuse collection vehicles was a very time-consuming process, which involved removing hard drives from vehicles to attach to computers to then trawl through the footage. The Connected Camera system enables operators to pinpoint the precise location of any images required, which are simple to download and view.
"The time saved using this system is indisputable," commented Sandy.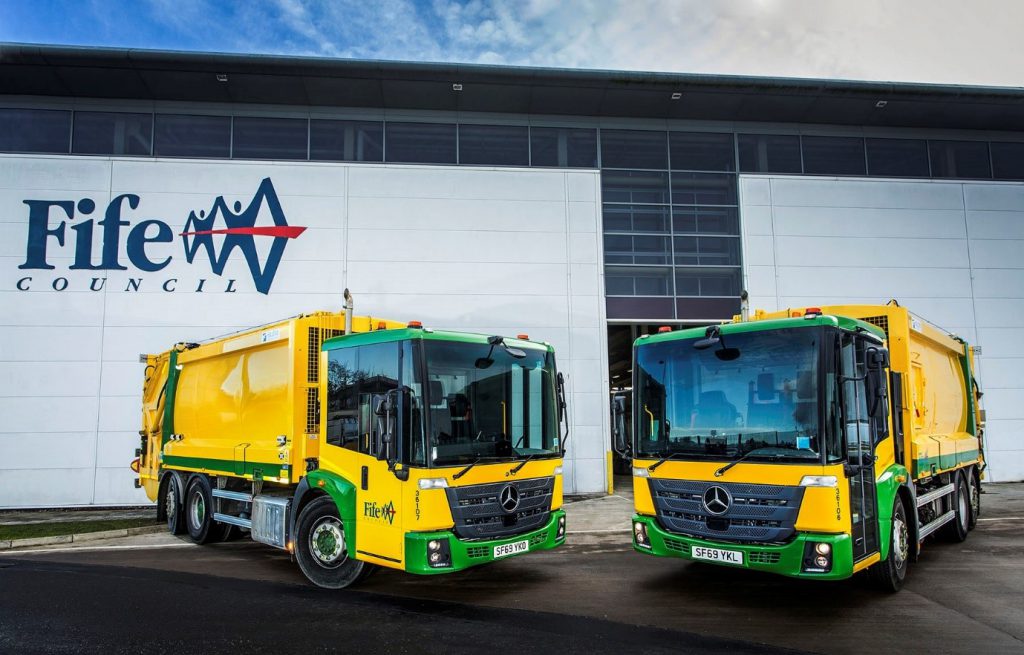 Sandy is also pleased with the 4 Camera live DVR feature that enables users to view all the cameras at once, allowing for a clear view of the area surrounding the vehicle.
"This most recent update permits users of the system to live stream all cameras at once, which means my managers can now carry out daily safety checks without having to leave their office. The new functionality is an invaluable addition to an already great system, especially with the pressures that the waste sector has been under during the Covid-19 Crisis."
Sandy concluded: "Over the next four years, I will be looking to roll out this system to my entire fleet as new vehicles come online. I will also look forward to any further innovations that CMS SupaTrak can add to its repertoire."
We are thrilled that we have managed to create a camera system that delivers real functionality for our clients who are under pressure during normal circumstances to provide top-level service to public and trade. With the live stream update, our superb team has once again proven that we always listen to our customers, and deliver what they require, even more so during challenging times such as the COVID-19 pandemic.
Find out more about the CMS SupaTrak Connected Camera system by clicking here.