We offer a unique end-to-end telematics service to Original Equipment Manufacturers (OEMs), tailoring solutions to meet exact requirements. Our vehicle hardware platform has been designed to meet the exacting requirements of OEMs, with server-side configurable vehicle/asset parameters, diagnostic error knowledgebase, automotive ethernet and optional WIFI connectivity. Where required, our vehicle platform can be adjusted to satisfy customer requirements and is fully type-approved for an automotive factory fit.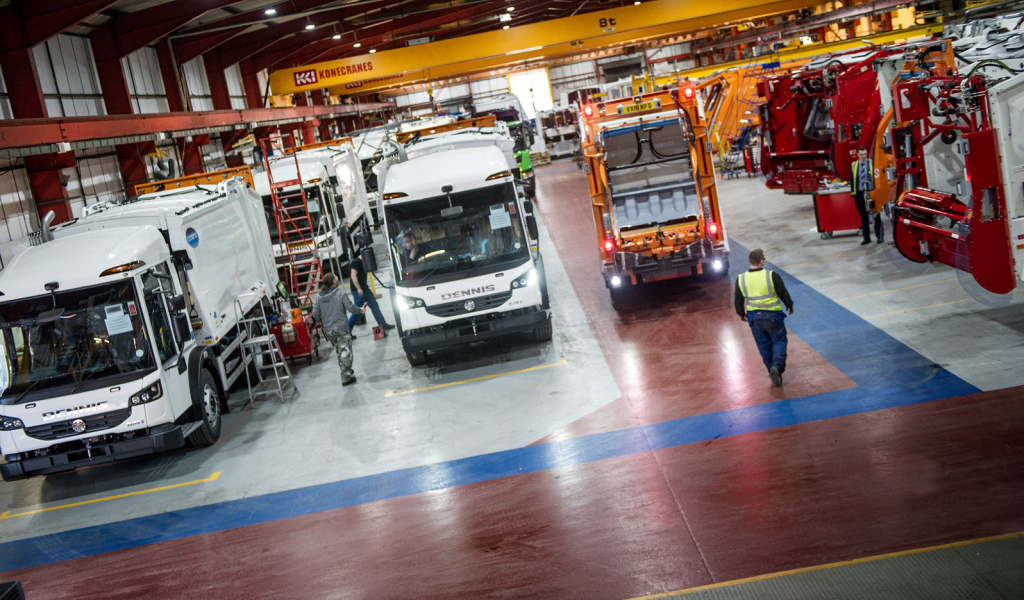 "CMS work very closely with us and are a very good partner. They have developed Dennis Connect so that it is really well differentiated from CMS products, and the Dennis Connect tradename is well established now, which is very important to us, as we're the only manufacturer that has made that investment. We've seen a massive improvement in first time fix, from 67% to 84%, and our customers have responded very positively."
Geoff Rigg, Aftermarket Director – Dennis Eagle
As well as helping OEMs to reduce warranty costs, we also work in partnership to develop customer upsell services. These include integrated safety systems such as live camera systems, allowing OEMs to deliver one-stop solutions to customers while generating additional revenue and removing the difficulty of post- production fit by third-party suppliers. We also help OEMs develop new technologies, with experience in the development of electric and alternative-fuel vehicles.