The CMS SupaTrak solution for local authorities supports all assets, including vans, cars, mowers, and quads, etc. We provide complete driver ID and vehicle immobilisation technology. Our software enables compliance for your fleet by managing and training drivers. It monitors speeding and sends out-of-hours vehicle usage alerts should a vehicle be used illegally. All our clients fully understand how their fleet is used, including power take-off inputs such as when blades go down on a mower.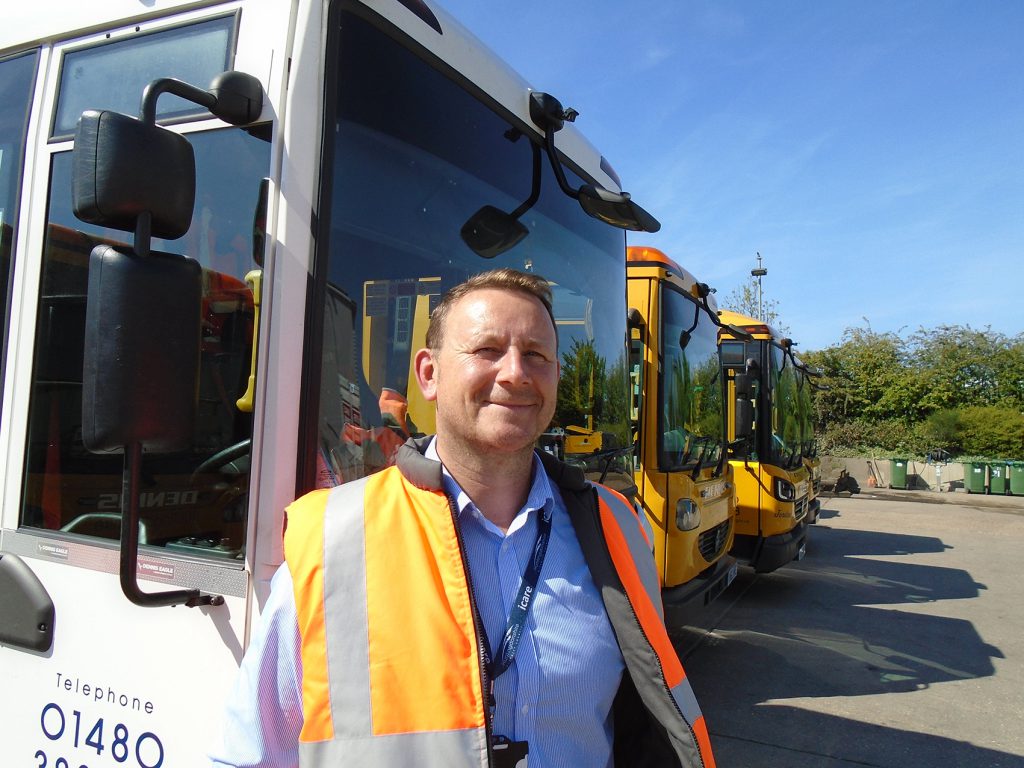 "Working with CMS has allowed us to understand what is happening with our vehicles and how they are being driven. The driver behaviour programme has enabled us to change mindsets and our culture. A 3% annual fuel saving is very valuable for us but what's been equally beneficial is the improvements in vehicle wear and tear. We have an in-house workshop and the reduction in parts bills has been significant. We're also really pleased to see a reduction in body damage too."
Andy Rogan, Operations Manager – Huntingdon District Council
We integrate winter maintenance vehicle data so local authorities can understand spreading activity such as spread rate. CMS SupaTrak also offers asset trackers for non- powered assets, so our customers have total peace of mind about the whereabouts of their assets. Our in-cab rounds management system also allows local authorities to manage their mobile workforce including vehicle checks and domestic, trade, and bulk waste collections. We provide full integration with customer CRMs and public-facing systems.