THE CHALLENGE
Dennis Eagle strives to offer its customers innovative and leading services. The company is especially focussed on providing sector leading first time fix rates. Additional service innovations allow customers to manage driver behaviour, remote vehicle management, route efficiencies and downtime resulting from vehicle faults. Dennis Eagle now fit DE Connect to all vehicles as standard during production.
THE SOLUTION
CMS worked closely with Dennis Eagle to develop DE Connect, a bespoke and unique telematics system that offers:
real-time vehicle tracking and fault notification system that enables engineers to attend site with the correct part on the first visit, minimising downtime
a unique real-time information system that reports on driver behaviour. By monitoring speed, idling, throttle use, harsh braking and accelerating, it gives real-time feedback to drivers and provides driver performance analysis to managers, allowing any necessary action such as additional training (or commendation) to be implemented swiftly
maximised vehicle efficiency through optimised engine management
minimised round lengths for waste collection vehicles
the remote management of the vehicle such as adjustment of pack pressure Dennis Eagle customers can expect fuel savings of 15% or more, with an annual CO2 output saving of 8 to 11 tonnes.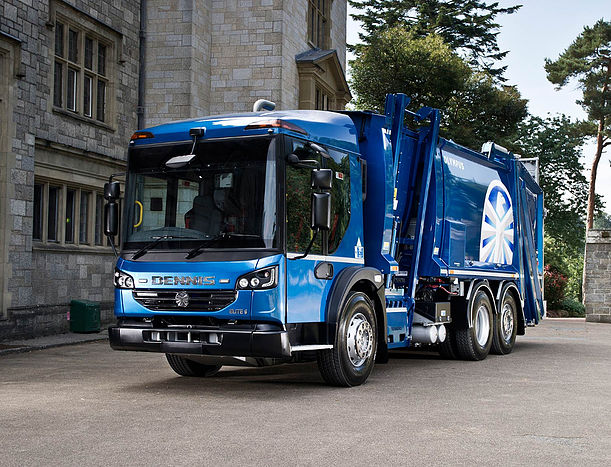 Geoff Rigg, of Dennis Eagle says:
"CMS work very closely with us and are a very good partner. They have developed DE Connect so that it is really well differentiated from CMS products, and the DE Connect tradename is well established now, which is very important to us, as we're the only manufacturer that has made that investment. We've seen a massive improvement in first time fix, from 67% to 84%, and our customers have responded very positively."