CMS SupaTrak helps Ubico reduce its carbon emissions, reduce its fuel bills, and adopt a much safer style of driving.
A Ubico pilot scheme on its Cotswold District Council service focusing on managing driver behaviour and has saved nearly 14,000 litres of fuel and more than 35 tonnes of carbon, helping the council meet its sustainability targets.
Ubico used CMS SupaTrak's telematics and EcoCoaching programme to create a win-win for its shareholder councils and their residents. Ubico has now rolled this programme out to the Cheltenham fleet, and plans for its latest shareholder council, Gloucester City, on its new fleet of Dennis Eagle Refuse Collection Vehicles (RCVs).
Ubico is a limited company wholly owned by Local Authorities. It is made up of eight shareholder councils: Cheltenham Borough Council, Cotswold District Council, Forest of Dean District Council, Gloucestershire County Council, Stroud District Council, Tewkesbury Borough Council, West Oxfordshire District Council, and most recently Gloucester City Council.
Each council has declared a climate emergency and want to work towards making their fleet more environmentally friendly, more efficient and achieve a reduction in emissions. The Head of Fleet Operations at Ubico, Ian Bourton, is working with the partnered authorities by implementing CMS SupaTrak's telematics solutions to optimise their fleet and tackle the climate crisis.
Ian has been working with CMS SupaTrak to tailor their telematics system to meet Ubico's exact requirements and this is how the idea of UbiConnect was created. This has ensured that each of the partnered authorities are maximising the functionality available to them.
Addressing the problem
'We have been tasked with helping our partners achieve net-zero and other sustainability objectives,' says Ian. 'One area we are focusing on is replacing diesel with alternative sustainable propulsion solutions. The technology for electric vehicles under 3.5-tonnes is already proven and we are looking at replacing these vehicles with electric alternatives. However, for trucks over 3.5 tonnes, we are taking a more strategic approach and considering a range of alternative fuels combined with individual driver development until we are confident that the solutions available are practical for our partners'.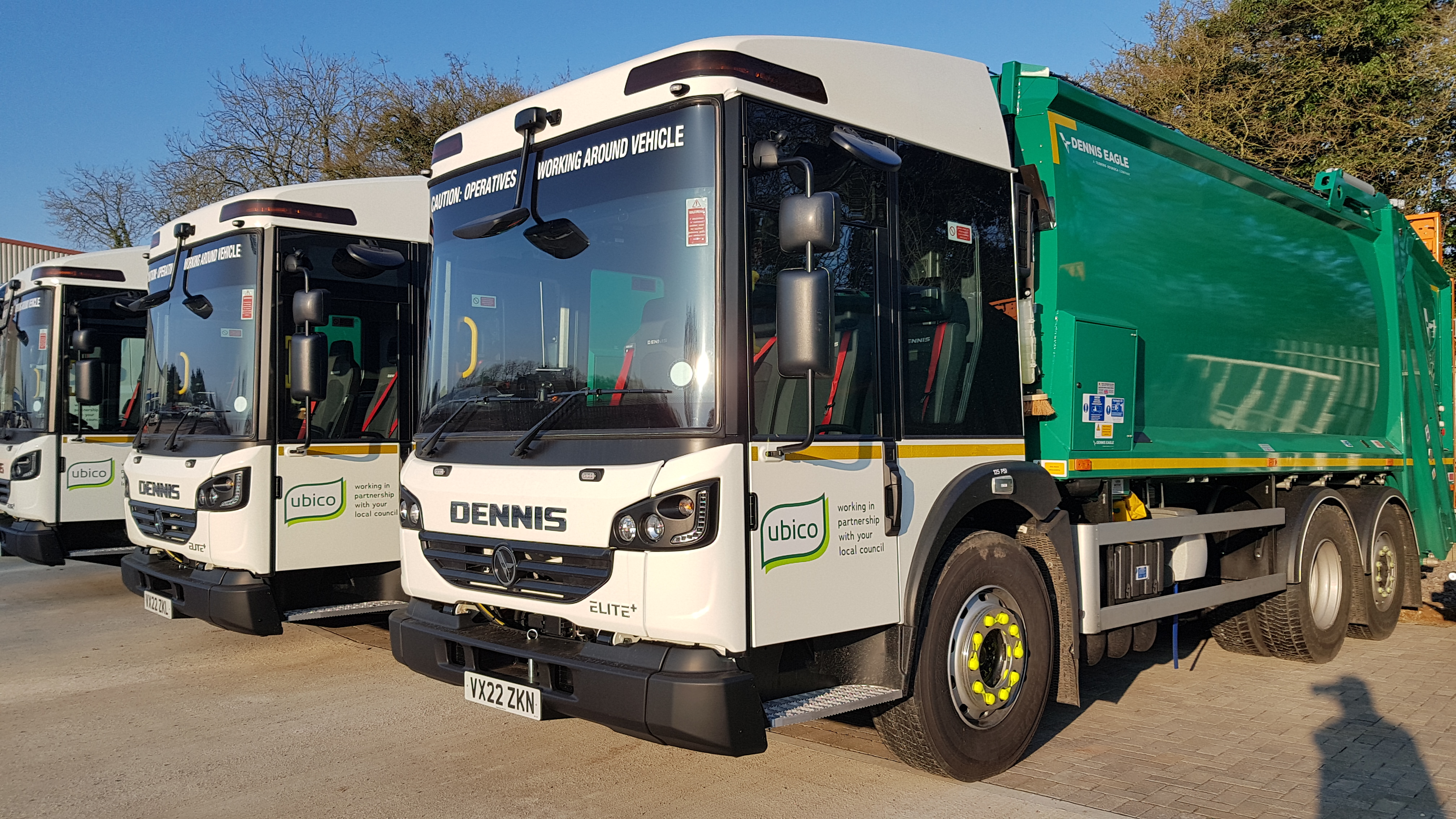 Diesel Vehicle alternatives
Ian says Ubico are looking at alternative fuels such as Hydrogenated Vegetable Oil (HVO), which emits up to 90% less carbon, 23% less NO2 and around 85% less particulate matter compared with diesel. Ubico is currently preparing trials for HVO with one of its partner councils and will be closely monitoring fuel use using UbiConnect.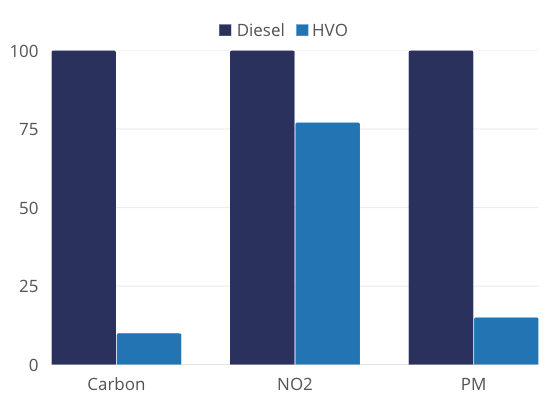 Ian has highlighted that the transition to a more sustainable fleet is not just about reducing carbon emissions and fuel consumption. Ubico and one of their partners, Cotswold District Council have seen the benefits of reviewing driver behaviour and introducing driver training. The benefits include more efficient and greener driving, as well as a less stressed drivers. Ian also expects to see a reduction in the number of accidents.
'We have experience within our management team of implementing these measures with great success and we wanted to do the same at Ubico shareholder councils. We hired an experienced driver trainer to help teach drivers how to become more efficient and more eco-friendly with the help of the extensive CAN Bus data captured and reported on by the CMS EcoTrak telematics solution and the real-time driver feedback provided by the Safer Driving Assistant (SDA1) devices.
Ubico implemented UbiConnect at the start of 2020 in the Cotswold District Council's fleet. They implemented the EcoTrak solution alongside introducing Eco-Coaching sessions to help eliminate behaviours such as harsh acceleration, harsh braking, and unnecessary over-revving. Alex Walsh started at Ubico as Driver Liaison Manager at the beginning of the Cotswold trial in 2020. CMS SupaTrak sent Tammy Catt, EcoCoach out to familiarise him with the EcoTrak solution. They went through the system, its benefits, and its reporting functions so that Alex was able to deliver effective driver training sessions and take advantage of the technology provided
Alex explains that the system was merged into the existing Ubico ways of working and delivered a lot of quick wins. The CMS SupaTrak solution 'simplifies my job and allows me to analyse collective and individual performance. I can look at an individual trip and see any violations in real-time or historically.
'Providing the collected information to drivers also increases their awareness as we discuss their performance regularly with them on a 1-2-1 basis. Once they got behind this way of thinking, they adapted their driving styles very quickly. We started seeing progress instantly, without intervention from me in some cases.'
The process started during the lockdown, which Alex says was immensely challenging. The crews were carrying out domestic waste collections and their workload went through the roof. Installing UbiConnect on the fleet of 36 vehicles made a real difference. The team had an initial settling in period of two weeks and adjusted to the new technology very rapidly. 'From the moment that we operated the full system and reviewed the data, we saw instant improvements,' says Alex.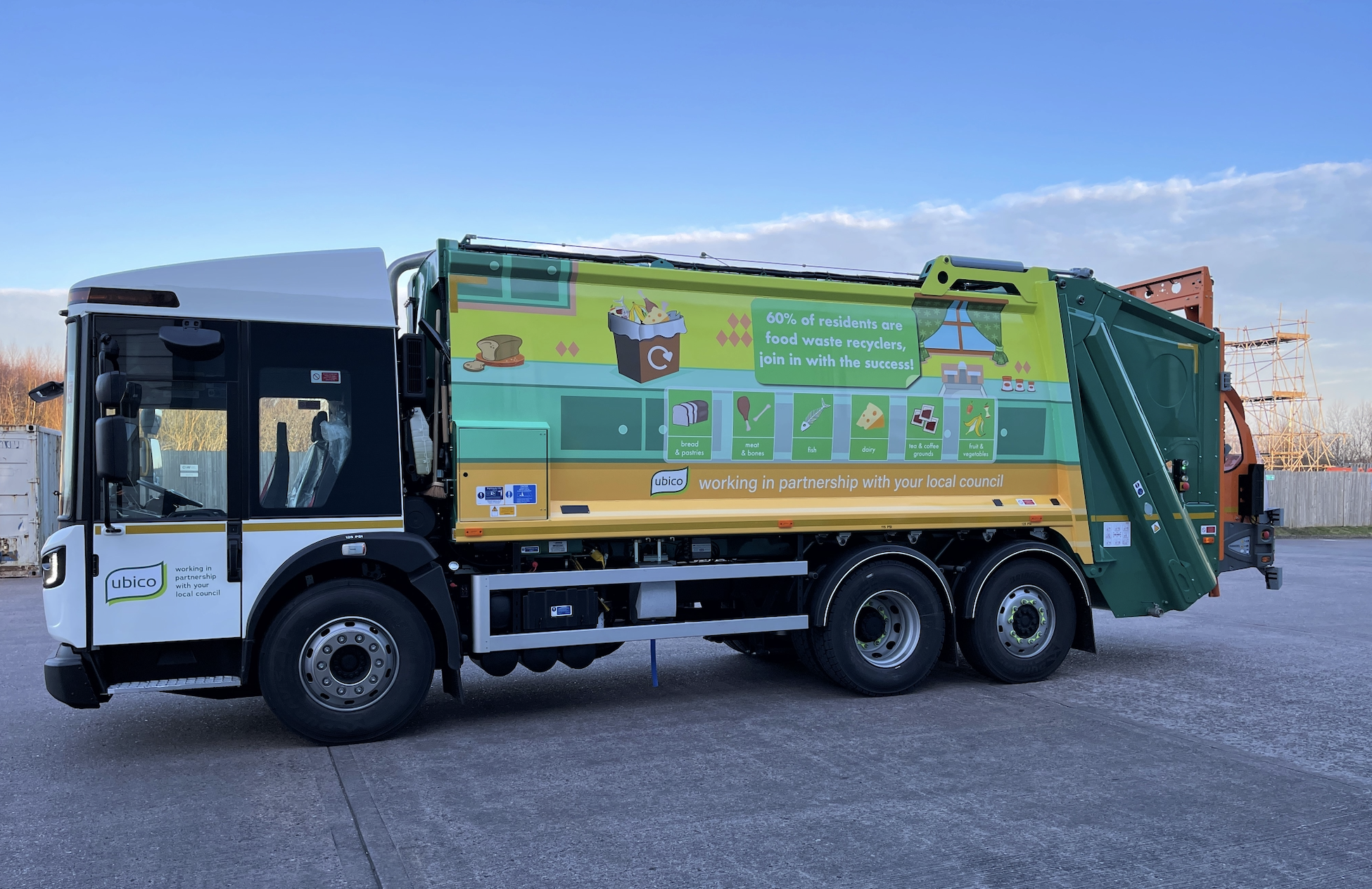 The Benefits of EcoCoaching
Ian adds: 'It was also beneficial to have Tammy around. It is good to have a different face highlighting eco-driving techniques. It really reinforces the message and keeps people motivated. The drivers came back to us after a while and said they were applying the techniques they had been taught in their own cars, and this was great to hear – it is a life skill and there are positives in driving more efficiently and safely for drivers in their private vehicles. Yes, it is about the environment, but it is also about your own safety, and your own fuel costs.'
Ubico introduced league tables to encourage even better driving standards, and it worked. Ian believes it is very much about incentivising and focusing on people. 'When we initiated the league tables, we saw a significant spike in improvements. While we don't have clear numbers yet, we also expect to see a decrease in accidents.'
Insurance benefits
Ian has been in dialogue with Ubico's insurance company Zurich, and the UbiConnect system was well received by the insurance consultant. He expects good outcomes in the future in terms of insurance premiums.
'If an incident occurs, we investigate it first via the four-way camera system as part of the CMS SupaTrak Connected Camera Solution on the Cotswold fleet,' he explains. 'For Gloucester, we have a five-way camera system on the fleet of new Dennis Eagle RCVs. This has been a significant advantage in providing data for incidents or situations where potential claims have suggested that we have damaged a wall or a stationary car, for instance. Thanks to these cameras, we have data to back us up in cases where the incident didn't involve our crews. We can append the video images to the insurance claim documentation.'
The pilot was such a success that Ubico has started to roll out UbiConnect and the CMS SupaTrak Driver Behaviour Managed Service in Cheltenham. 'We are confident we will have the same successes in our other operating areas and we want to align ourselves with our partner's commitment on net-zero,' says Ian. 'What's important is that we look at a range of solutions to find those that can deliver the best outcomes for us between now and 2030. Ian also highlighted that considering driver behaviour is an 'essential part of the package as far as we are concerned.'
'Whether or not you're driving an alternative-fuel vehicle or a fossil-fuel vehicle, it's all energy, it's all power. But the co-benefits of this type of driving – improved reputation, safer driving, reduced driver stress – are also considerable.'