HB Clark, part of the Kitwave Group, is the largest independent drinks wholesaler in the UK who delivers to pubs, clubs, restaurants and hotels across the nation. The business is committed to increasing road safety for both its drivers and vulnerable road users, and after an accident, HB Clark wanted to ensure it did everything in its power to minimise the chances of this happening again.
Darren Williams, Operations and Fleet Manager for HB Clark, explains that it was important to find a solution that would work from the foundations up. This included finding ways to train drivers in how to adopt an efficient, economical, and safe driving style while not undermining their professional experience.
The company was also looking for vehicle-based cameras to reduce insurance premiums, protect the business from insurance claims, and support the ongoing driver training programme.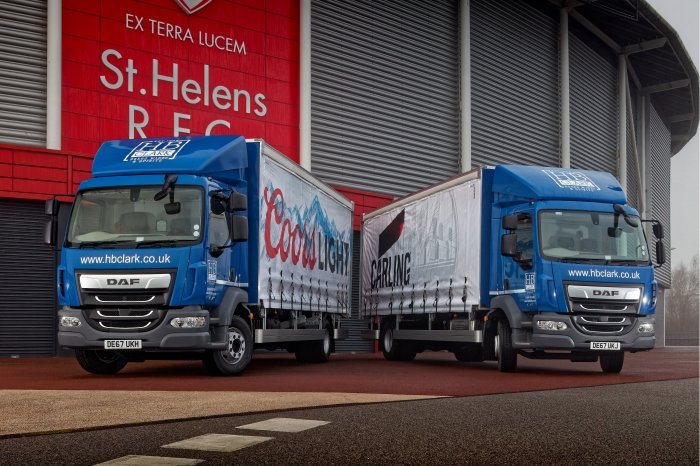 HB Clark chose to implement CMS SupaTrak's EcoTrak driver behaviour training, which combines classroom and vehicle-based training delivered by an experienced class 1 HGV driver. The CMS driver coaching specialist worked with staff one-to-one in the cab and the team at CMS monitored driving style and updated management at HB Clark with each driver's Energy Efficient Design Index (EEDI) performance scores.
In addition to the EcoTrak training, HB Clark also opted to install CMS's Connected Camera solution, a dependable and robust option that captures data to mitigate insurance claims and support driver behaviour. Since installing the system across the fleet, insurance costs have been minimised, the number of incidents has reduced, and the system has helped to protect drivers and vulnerable road users while preventing false insurance claims.
'HB Clark is conscious about increasing road safety for everyone,' says Darren Williams.
'The Connected Cameras have helped protect the reputation of our brand. Safety is paramount, and the last thing the company wants is bad publicity because of an accident that could have been prevented by taking these simple steps. The cost of insurance has been noticeably reduced, and safety has never seemed easier.
'Thankfully we have only had a single incident since the Connected Cameras were installed, as the system has complemented our driver training and has helped improve the safety of our fleet operations.
'We wanted a robust, reliable and feature-rich camera solution that would allow us to stream live footage, request historical downloads, and integrate telematics data in the event of an incident. CMS SupaTrak ticked all the boxes and the information provided by the Connected Camera solution has been invaluable.'