Eco-Coaching is at the forefront of telemetry and tracking provider CMS SupaTrak. FVI sat down with CMS's leading Eco-Coach Tammy Catt who explained the benefits of the Driver Eco-Coaching programme. Heather Eastwood reports.
What is Driver Eco-coaching?
It is my role with CMS SupaTrak to provide Eco-Coaching to our new and existing customers. This consists of a combination of both classroom and vehicle-based training. These sessions will typically cover an overview of the EcoTrak solution, the benefits of implementing it, and what it monitors. The sessions also introduce the Energy Efficient Driving Index (EEDI) scoring system and provide an overview of the Safer Driving Assistant (SDA1), if applicable.
As a class 1 HGV driver, I also aim to complete as much practical/vehicle-based coaching as I can during these sessions. Once the training has been completed, I monitor customers' progress over the next week or two and provide any additional guidance I can.
Why should drivers take the Eco-coaching programme?
I believe that a driver can never receive enough training, especially as both vehicles and the technology installed onto them are continuously changing.
Drivers are so independent in this industry and it is easy to fall into bad habits. However, these behaviours can be costly for employers and the environment and can also compromise safety.
CMS SupaTrak is continually creating new technology. How does that come through in the Eco-coaching programme?
CMS SupaTrak is always looking to improve the solution that they offer. I have been with the company for more than 10 years and the progress that has been made is great.
For example, the addition of a connected camera solution has proved invaluable. Not only, does this technology help our customers to mitigate insurance claims or remotely monitor PPE compliance, but it can also support Eco-Coaching. For example, I can now remotely download camera footage from a driver behaviour alert, such as a harsh braking event, review this with the driver and offer guidance.
We have also been redeveloping our JobTrak solution. This now includes driver behaviour information, such as their target and current score, on the same screen as the navigation/jobs they are completing.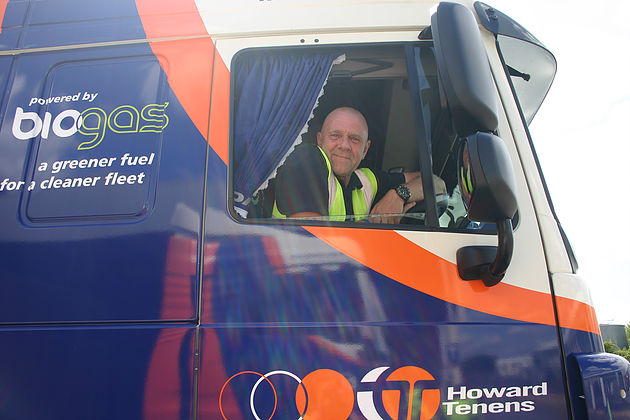 To what extent does inefficient driving style affect company vehicles?
Customers that implement an Eco-Coaching programme can expect to see an miles per gallon improvement of between 5% and 10% MPG, but we do have customers that have achieved a lot more than that.
However, the MPG improvement is only one small aspect of the potential savings. Improving driver behaviour has a number of other benefits, including reduced vehicle wear and tear, fewer accidents, a reduction in insurance premiums, and improved driver well-being, which can lead to a reduction in time lost to sickness.
What changes have you seen in companies following the Eco-Coaching programme?
The savings on fuel are phenomenal. Through our system, it is possible to identify a clear correlation between driver behaviour and MPG. If a company lapses on driver behaviour, you can see their costs increase on the system. In addition, I often see a change in drivers' attitudes. They can become quite competitive as they look to score higher than their peers, which is great to see.
How can the programme combat stress in this increasingly demanding industry?
It is my aim to coach a driver into a more consistent and efficient driving style. The Eco-Coaching sessions and the EcoTrak technology encourage drivers to read the road ahead, let the vehicle do the work, and not to simply drive up to a set of traffic lights and stop. This makes the journey much smoother and less stressful.
Obviously, drivers challenge me a lot by saying that they don't have the time to drive in this way, but most of the drivers I have trained agree that it is actually quicker for them once they adopt the methods discussed. I am sure that those drivers would also admit that if they achieve a better MPG, a higher EEDI score, and have fewer accidents that they also have a much happier manager…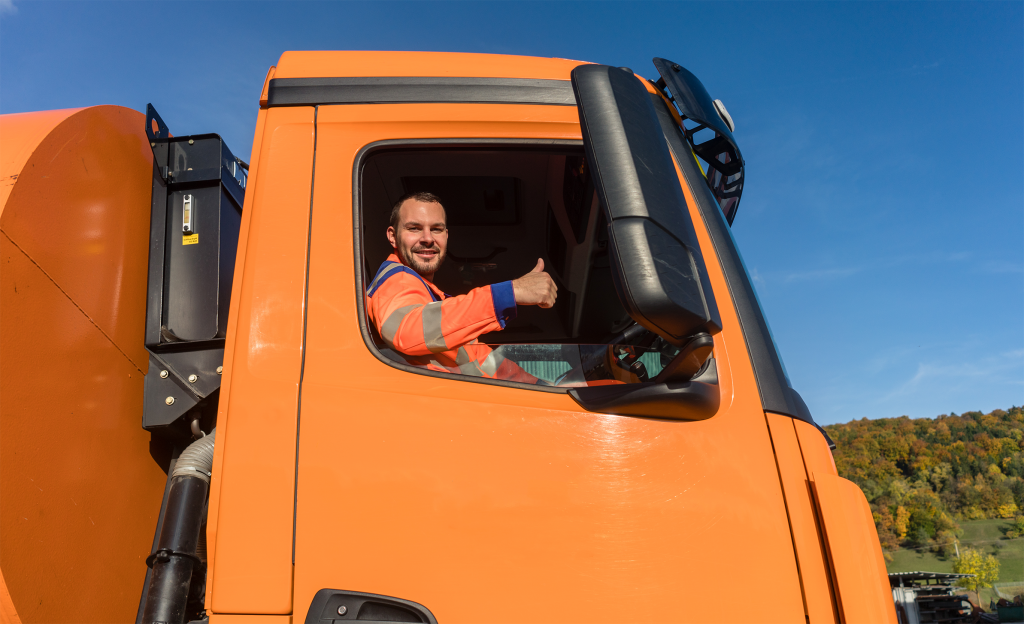 Why should a fleet management company care about the environment and air pollution?
Increasingly, companies are judged on their environmental stewardship by consumers, shareholders, employees, and partners. All orrganisations need to become more environmentally aware and socially responsible. When fuel use is reduced, companies can make considerable cost savings as well as reducing their emissions. This contributes to Corporate Environmental Responsibility.
Moreover, we each have a personal responsibility. This ranges from making rational use of natural resources, to taking measures to prevent pollution.
I believe that Eco-Coaching is a step towards this. We have to evaluate what changes we can make for the better for the environment and to increase roadsafety. Saving money while doing so is never a bad thing.
As a Class 1 driver, I can appreciate how it may feel impossible to do your bit for the environment. However, CMS SupaTrak opened my eyes to the relatively small changes that can be made to positively impact the broader picture. From driver behaviour to our bespoke SDA1 safer driving assistant, CMS SupaTrak has many options to offer for fleets.
What is your favourite part of the Eco-Coaching programme?
Working one-on-one with a driver, in the vehicle. It is incredibly satisfying to know that you have helped your customer to reduce both their fuel costs and the fleet's impact on the environment. I also hope that the training helps make the roads safer and reduces the likelihood of these drivers being involved in an accident.
If you are interested in incorporating Eco-coaching and Driver Behaviour into your fleet operation, please follow the links to find out more and register your interest.