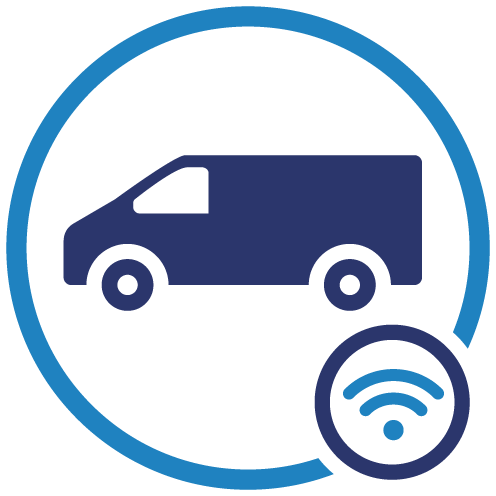 Customer Benefits
Know where your vehicles are at all times
Maximise fleet and vehicle use and understand auxiliary equipment usage
Identify out-of-hours use of vehicles
Ensure drivers are compliant – with overload protection, speeding alerts etc
Crash reconstruction incorporating camera and tracking data to help mitigate insurance claims
Ensure HMRC compliance for business and private use
SupaTrak – Track & Trace offers the capability to Track any asset, regardless of whether it is a vehicle, trailer or unpowered asset.
The simple to use cloud-based portal incorporates Google Maps and Street View. The driver is identified by a key fob or a smartcard, while the integrated PTO sensors measure any functions, including brushes down or grass cutting and we have solutions for refrigerated cold chain management and winter maintenance.
The Track & Trace solution presents complete integration with the entire product suite, including cameras, overload protection systems, vehicle safety systems, tyre pressure monitoring systems and OEM auxiliary equipment. Everything is provided in a single-vehicle management portal with an Application Interface (API) to share data with other third-party systems.
Last but not least, personal and private mileage recording is also included in this solution.